Chiefs' Corner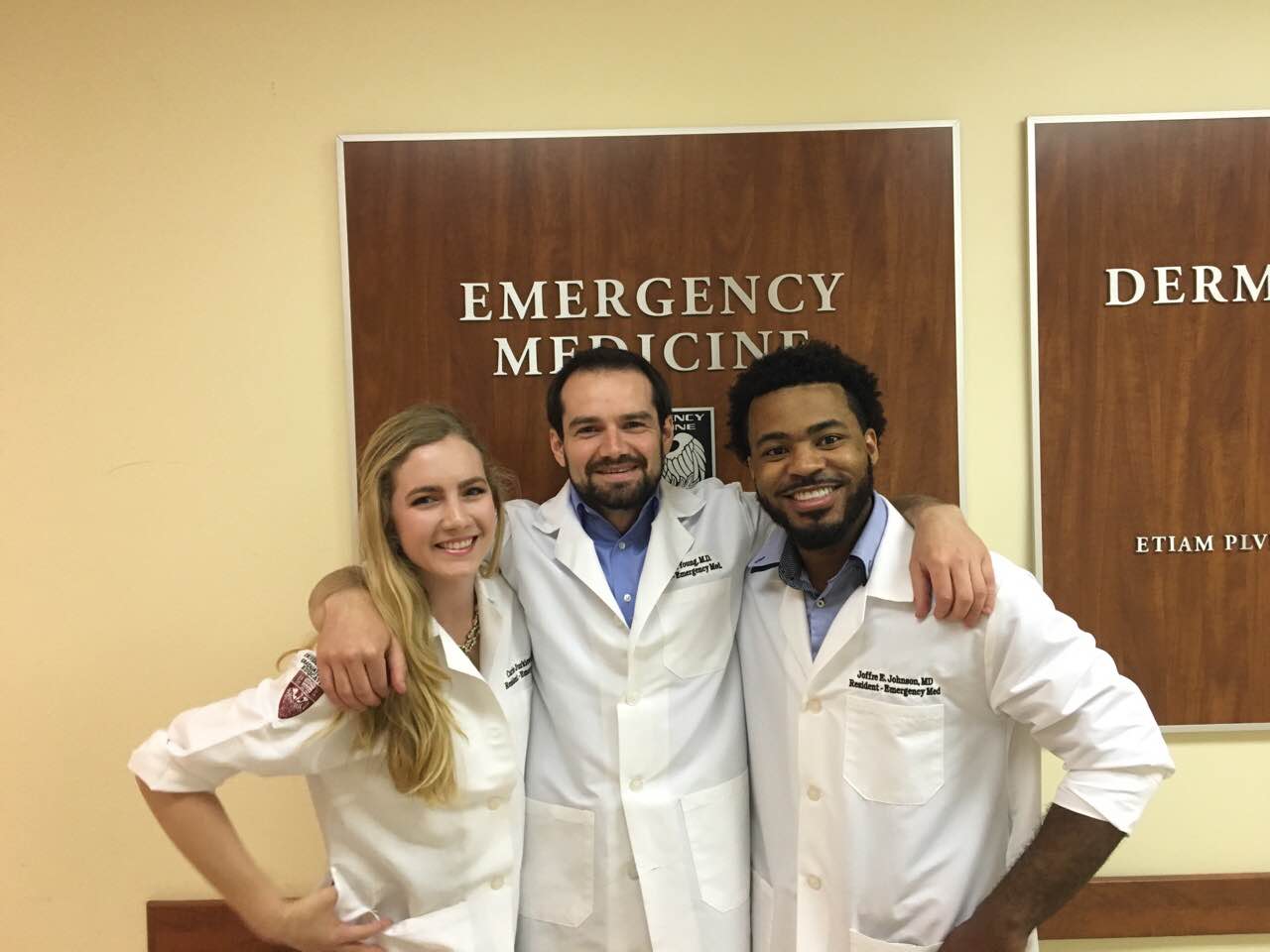 Welcome to the University of Chicago Emergency Medicine Residency program website! We are privileged to serve as chief residents this year to our fellow residents. Be sure to look at all of the resident profiles to get a sense of the diversity of our residents and program. We may all come from different parts of the country but our interests converged on receiving excellent clinical training in multiple practice settings throughout a major metropolitan city (academic hospital, pediatric hospital and trauma center, community hospital, and inner city trauma center). We, bring our wide range of experiences, interests and backgrounds together to teach and learn from each other in a program that values and champions resident development and independence.
Our program is one steeped in tradition and has trained leaders in emergency medicine since 1972. We are lucky to have a tremendous amount of support not only from our EM faculty, but also from faculty in departments throughout the institution that support and allow for our involvement in research, teaching, and outreach. Another great aspect of our program is that we have the opportunity to work side by side with and learn from some of the best physicians in the country across all specialties at the of the University of Chicago Medicine enhancing our learning both in the Emergency Department (ED) and on off-service ICU rotations.
If you are looking for a diverse clinical experience in a great city with a group of the most intelligent, interesting, and hard working colleagues around, click on the link above and get more information about how to apply and the interview process.
We look forward to meeting you in person and telling you more about why the University of Chicago is the best Emergency Medicine Residency Program in the nation!
Sincerely,
Joffre Johnson, Carrie Jurkiewicz & Kenneth Young
Chief Residents 2016–2017